Federal Life Partners with World's Third-largest Reinsurer and U.K. Financial Product Specialist to Bring a Later Life Annuity Solution to U.S. Consumers
Global collaboration with Germany's Hannover Re and U.K. Vidale Marketing Group is the latest example of Federal Life's commitment to innovation in the insurance sector.
CHICAGO, Oct. 16, 2023 (GLOBE NEWSWIRE) -- Federal Life Insurance Company has partnered with global reinsurer Hannover Re and later life insurance specialists Vidale Marketing Group to offer the MyImmediateCarePlan (MyICP).This unique new product is a medically underwritten single premium immediate annuity available to those aged 70 to 95, which guarantees an income for life.

"When it comes to paying for care, a large percentage of Americans will simply draw down from their existing assets with no real guarantees as to how long those assets will last," said Knut Olson, chief executive officer for Federal Life. "This becomes a gamble against longevity where loved ones can only hope those requiring care don't outlive their money."
With life expectancy rising and global economic volatility, this problem demanded a unique solution requiring a collaborative approach from experts across the globe. Product specialist teams from Federal Life, Hannover Re and Vidale Marketing worked diligently over the past two years to bring this innovative but hugely important product to the U.S. market.
"We are happy to support our partner Federal Life in launching the MyICP in the U.S. market by contributing our longstanding expertise in the areas of risk transfer and actuarial knowledge," said Claude Chèvre, a member of Hannover Re's executive board with responsibility for life and health reinsurance. "As a highly experienced global market leader in the field of longevity, our goal is to continually grow and diversify our portfolio. MyICP is well established in the U.K. market, and we are delighted to bring this product to the U.S. market."
Since the plan is a fully underwritten annuity, the monthly income payments may be greater for a less healthy applicant requiring care than a traditional single premium immediate annuity.
"A large swathe of Americans are wholly unprepared for the possibility of a care event occurring in later life," said Dave Walbrun, Federal Life's chief commercial officer. "The MyICP can help those people use their assets to create a stop-loss for their ongoing care expenses."
"This product creates choice and can give real peace of mind at a time when it really is needed," continued Walbrun. "From a purely financial perspective, this has to be better than depleting their lifetime savings or relying on Medicaid."
"Federal Life continues to pursue bold innovation in the insurance industry to provide the next generation of dynamic solutions to protect families and improve people's lives," said Olson.
About Federal Life
Federal Life is a leading insurance business that has been protecting individuals and families with valuable products for over 100 years. Incorporated in 1899 and headquartered in the Chicago metropolitan area, Federal Life is proud of its longstanding tradition of financial strength, stability and as an innovator in the industry. Federal Life is excited to deliver the next generation of accident & health, life, and annuity products through innovative product design and risk management solutions for insurance and reinsurance clients.
About Hannover Re
Hannover Re, with gross premium of more than EUR 33 billion, is the third-largest reinsurer in the world. It transacts all lines of property and casualty and life and health reinsurance and is present on all continents with more than 3,500 staff. Established in 1966, the Hannover Re Group today has a network of more than 170 subsidiaries, branches and representative offices worldwide. The rating agencies most relevant to the insurance industry have awarded Hannover Re outstanding insurer financial strength ratings: Standard & Poor's AA- "Very Strong" and A.M. Best A+ "Superior."
About Vidale Marketing Group
Managing Director Damien Conway and Sales and Distribution Director Leigh Maynard have over 50+ years of experience within the U.K. and U.S. financial services arena. Vidale specializes in the later life market, delivering and distributing products that make a real difference to people and families, as well as educating and training advisors to help expand their business and inter-generational expertise.
Media Contact:
Name: Jacqueline Lira
Phone: 904-599-8880
Email: jlira@federallife.com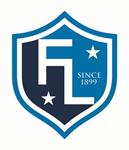 Source: Federal Life Group, Inc.